Find mentor to learn
RaspberryPi
Learn twice as fast with the Solvery mentors
Formulate a goal
Choose a mentor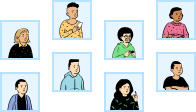 Get to know your mentor
Solvery offers a free 15 minutes call so that you can get to know your mentor, discuss your goals and questions.
More about classes
Study with your mentor
And achieve your goals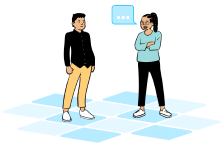 Choose among 3 mentors
949
Sessions
complete
I have been studying programming languages for more than 5 years and can help with impove your skills at AWS, Terraform, Python, Django, IoT, Microservices, RaspberryPi
Consultant in the field of IT development and information security — Airat Galiullin
13
Sessions
complete
Поможет
новичкам
обучающимся самостоятельно
прошедшим курсы
Junior
Middle
Senior
разобраться с проектом
прокачать навыки
с выполнением рабочей задачи
I have been working in the IT business for more than 10 years. During this time, he founded 2 full-cycle digital agencies and a number of IT startups in various fields. I have studied and actively us...
Full Stack Developer — Booking.com
23
Sessions
complete
10+ years I've been working as a Software Engineer in big companies like Booking.com, start-ups and mid-size ones all over the World. I was a part of teams that achieved A-B-C Rounds of investments a...
Need to find a mentor for you
Leave a request — Solvery team will find you a mentor in 72 hours