Find mentor to learn
IoT
Learn twice as fast with the Solvery mentors
Formulate a goal
Choose a mentor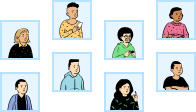 Get to know your mentor
Solvery offers a free 15 minutes call so that you can get to know your mentor, discuss your goals and questions.
More about classes
Study with your mentor
And achieve your goals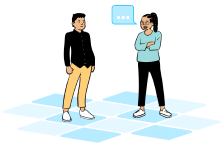 Choose among 3 mentors
I've been working in quality assurance for the past 6+ years, making sure that everything works, looks, and feels nice. I mostly focus on functional and user interface testing. Testing both web-bas...
1283
Sessions
complete
I have been studying programming languages for more than 5 years and can help with impove your skills at AWS, Terraform, Python, Django, IoT, Microservices, RaspberryPi
40$ / hour
5 sessions pack

-5%

10 sessions pack

-10%
More Details
Free test session
Поможет
новичкам
обучающимся самостоятельно
прошедшим курсы
Junior
Middle
разобраться с проектом
прокачать навыки
с выполнением рабочей задачи
построить план обучения
I'm an expert in electrical engineering with the second background as software developer. Python, C++, AutoHotKey, Linux.
48$ / hour
5 sessions pack

-5%

10 sessions pack

-10%
More Details
Free test session
Need to find a mentor for you
Leave a request — Solvery team will find you a mentor in 72 hours