Find mentor to learn
Go
Learn twice as fast with the Solvery mentors
Formulate a goal
Choose a mentor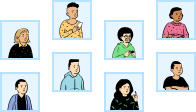 Get to know your mentor
Solvery offers a free 15 minutes call so that you can get to know your mentor, discuss your goals and questions.
More about classes
Study with your mentor
And achieve your goals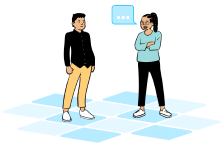 Choose among 3 mentors
I am a Fullstack Engineer with a broad set of skills applicable across different sectors and roles, with over 7yrs experienced focused on smart product engineering using agile methods. I have a strong...
104
Sessions
complete
Поможет
новичкам
обучающимся самостоятельно
прошедшим курсы
Junior
Middle
Senior
разобраться с проектом
прокачать навыки
подготовиться к собеседованию
составить карьерный план
с выполнением тестового задания
пройти обучение по программе
с выполнением рабочей задачи
построить план обучения
QA Automation Engineer (API, Web, a bit of security, and load auto testing) with a focus on acceleration of the achievement of shippable quality. Believe in close interaction QA and development, test ...
Software Engineer — Facebook
7+ years of experience working as a backend developer in top internet companies. I graduated from IIT Bombay in 2014. Since then I have been mainly working as a backend developer in internet companies...
57$ / hour
5 sessions pack

-5%

10 sessions pack

-10%
More Details
Free test session
Need to find a mentor for you
Leave a request — Solvery team will find you a mentor in 72 hours