Find mentor to learn
Data Engineering
Learn twice as fast with the Solvery mentors
Formulate a goal
Choose a mentor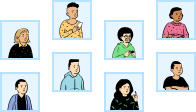 Get to know your mentor
Solvery offers a free 15 minutes call so that you can get to know your mentor, discuss your goals and questions.
More about classes
Study with your mentor
And achieve your goals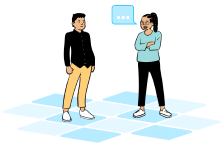 Choose among 2 mentors
Software Development Engineer (Backend) — Walmart Labs
I have been working as Backend engineer and have 10 years of experience in the IT industry. Most of work is related to building micro servicces, data engineering pipelines. Currently, I am working as...
11$ / hour
Первое занятие

-10%

10 sessions pack

-10%
More Details
Free test session
30
Sessions
complete
Поможет
Middle
обучающимся самостоятельно
прокачать навыки
составить карьерный план
с выполнением рабочей задачи
разобраться с проектом
Pragmatic programmer with strong academic background. I did the whole Computer Science -> Science -> Data Science -> Data route. I can share my expertise in linked lists, computational physics, and ev...
Need to find a mentor for you
Leave a request — Solvery team will find you a mentor in 72 hours