All mentors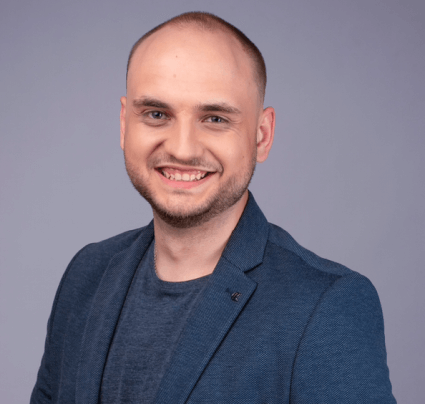 Fully booked
Study price
Extra services
Remote project review
Depends on complexity
Eligible for payments via wire transfer
How it works

?
Evgeniy Tretyakov
Moscow, Russia

/

GMT+03
33
Sessions
complete
Team leader for more than 6 years, experienced at supporting and management of IT projects at all stages (full lifecycle). Have got a scientific degree in the field - "system analysis, management and information processing" - PhD. I have got experience working at international organisations like the IAEA and CERN. Wide experience of mentoring, able to clearly and sufficient convey ideas to specialists of different fields. Technology stack: Proxmox, Kubernetes, Docker, Apache Airflow (PostgreSQL, Celery, RabbitMQ), Django, Flask, FastAPI, Celery, MinIO, Ceph, Neo4j, MongoDB, Elasticsearch, Kibana.
🤝
Can help with
Поможет
обучающимся самостоятельно
прошедшим курсы
Middle
Junior
прокачать навыки
разобраться с проектом
собрать портфолио
пройти обучение по программе
с выполнением рабочей задачи
Data aggregation (Scraping), I can teach how to scrape web-sites of different complexity using such packages as lxml, bs4, requests, aiohttp, silenium.
Development of APIs for services of deffirent complexity. We'll develop a micro-service using FastAPI using PostgreSQL, MongoDB, etc. databases. We'll deliver micro-service via docker container.
We'll develop a highload API service using FastAPI, PostgreSQL, Celery and Redis or Apache Airflow. We'll pack all services into containers for distribution.
We'll develop ETL system using Celery or by means of Apache Airflow. Delivering via Docker or Kubernetes.