Find mentor to learn
UML diagrams
Learn twice as fast with the Solvery mentors
Formulate a goal
Choose a mentor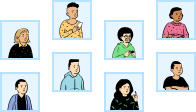 Get to know your mentor
Solvery offers a free 15 minutes call so that you can get to know your mentor, discuss your goals and questions.
More about classes
Study with your mentor
And achieve your goals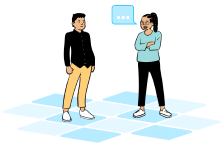 Choose among 3 mentors
I am a Java Software Engineer holding a Bachelor and a Master in Computer Science and being professionally active in this field since 2008. In my professional work, I focused mainly on Web Developmen...
2
Sessions
complete
Поможет
Junior
Middle
Senior
подготовиться к собеседованию
составить карьерный план
I have more than 6 years of experience in commercial development. My core technology stack is Kotlin/Java/TypeScript. I passed more than 100 technical interviews. I worked in international companies ...
95$ / hour
5 sessions pack

-5%

10 sessions pack

-10%
More Details
Free test session
Lead Business Analyst — KPMG
5
Sessions
complete
I have 5 years of experience in the IT field in various roles (mainly business / systems analytics, product management). Including: 1. BCG (IT consultant) 2. Nornickel (Head - organization changes gro...
64$ / hour
Первое занятие

-10%

5 sessions pack

-5%

10 sessions pack

-10%
More Details
Fully booked
Need to find a mentor for you
Leave a request — Solvery team will find you a mentor in 72 hours