Find mentor to learn
Nuxt.js
Learn twice as fast with the Solvery mentors
Formulate a goal
Choose a mentor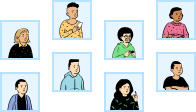 Get to know your mentor
Solvery offers a free 15 minutes call so that you can get to know your mentor, discuss your goals and questions.
More about classes
Study with your mentor
And achieve your goals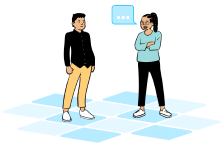 Choose among 2 mentors
69
Sessions
complete
Поможет
новичкам
обучающимся самостоятельно
прошедшим курсы
Junior
подготовиться к собеседованию
составить карьерный план
пройти обучение по программе
прокачать навыки
Training people for they first work - OOP, SOLID and programming princepals.
29$ / hour
Первое занятие

-15%

5 sessions pack

-5%

10 sessions pack

-10%
More Details
Free test session
Lead Software Engineer — Bank
10
Sessions
complete
4 years of development (feels like all 8) I went from a PHP backend developer to a Flutter mobile dev through frontend thorns. I still like to write backend and frontend, but I just love mobile. I a...
Need to find a mentor for you
Leave a request — Solvery team will find you a mentor in 72 hours