All mentors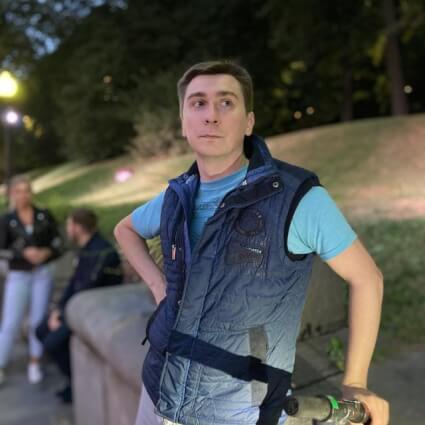 Fully booked
Study price
Extra services
Remote project review
Depends on complexity
Eligible for payments via wire transfer
How it works

?
Stanislav Bashkyrtsev
St. Petersburg, Russia

/

GMT+03
Java Team Lead — EPAM Systems
19
Sessions
complete
I've been working with Java since 2008. Almost from the very beginning of my career I started to teach and help younger developers with their self-development. Last years I've been running courses for Junior, Middle and Senior engineers. I'm very good at explaining complicated things with simple words. When teaching I focus on fundamental topics - those that would make you an excellent engineer, not a StackOverflow copy-paster.
🤝
Can help with
Поможет
новичкам
обучающимся самостоятельно
прошедшим курсы
Junior
Middle
Senior
разобраться с проектом
прокачать навыки
составить карьерный план
пройти обучение по программе
с выполнением рабочей задачи
построить план обучения
Will help to raise a technical level of Junior, Middle or Senior developers. Together we'll create a plan for your education tailored to your needs.
For those who want to become a strong team/project leader I'll explain and direct on modern processes and methodologies: CI/CD, Theory of Constraints, Lean & Just-in-time.
If you need to make a hard decision on your project or resolve some problem, I can be your "rubber duckling" - I can listen and comment on your ideas; or if I had experience with that specific problem - will explain how to solve it and will point in concrete directions.
Will conduct a dry-run interview for a Java position. Be ready that we may need more than one session to cover all sorts of topics.
💻
Work experience
November 2017 — until now
Elsci — Team Lead, Product Manager
January 2016 — April 2022
EPAM Systems — Team Lead
February 2013 — January 2016
GridDynamics — CI/CD Engineer
January 2012 — November 2012
Luxoft — Software Engineer
July 2010 — August 2011
EPAM Systems — Software Engineer
October 2009 — June 2010
Omnigon — Software Engineer
July 2008 — May 2009
Informproect — Software Engineer