Find mentor to learn
Ubuntu
Learn twice as fast with the Solvery mentors
Formulate a goal
Choose a mentor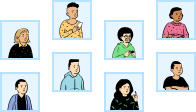 Get to know your mentor
Solvery offers a free 15 minutes call so that you can get to know your mentor, discuss your goals and questions.
More about classes
Study with your mentor
And achieve your goals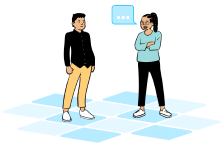 Choose among 3 mentors
Cyber Security Professional — Lighthouse Labs
Поможет
новичкам
обучающимся самостоятельно
прошедшим курсы
Junior
пройти обучение по программе
с выполнением рабочей задачи
с выполнением тестового задания
составить карьерный план
I have 13 years of IT experience in system troubleshooting, Digital Marketing, programming, and cyber security. I have taught and mentored for years
32$ / hour
5 sessions pack

-5%

10 sessions pack

-10%
More Details
Free test session
Senior Java/Kotlin Backend Developer — XDSOFT
44
Sessions
complete
I've been baking backend for 10 years. 6 of 10 by using Java with Spring. I am really impatient to discover something new and help others to get their things done. I can't wait to help you if you s...
78$ / hour
Первое занятие

-50%

5 sessions pack

-5%

10 sessions pack

-10%
More Details
Free test session
14
Sessions
complete
Поможет
Junior
Middle
Senior
подготовиться к собеседованию
составить карьерный план
I have more than 6 years of experience in commercial development. My core technology stack is Kotlin/Java/TypeScript. I passed more than 100 technical interviews. I worked in international companies ...
78$ / hour
Первое занятие

-30%

5 sessions pack

-5%

10 sessions pack

-10%
More Details
Free test session
Need to find a mentor for you
Leave a request — Solvery team will find you a mentor in 72 hours