Find mentor to learn
Sklearn
Learn twice as fast with the Solvery mentors
Formulate a goal
Choose a mentor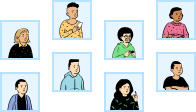 Get to know your mentor
Solvery offers a free 15 minutes call so that you can get to know your mentor, discuss your goals and questions.
More about classes
Study with your mentor
And achieve your goals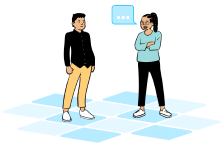 Choose among 2 mentors
Here's a bit more information if you would be interested in algorithms / programming exercise websites: https://www.codingame.com/profile/6c5afcae707f119ca130870235cb21a10526811 https://py.checkio.org...
212
Sessions
complete
Поможет
новичкам
обучающимся самостоятельно
Junior
Middle
прошедшим курсы
разобраться с проектом
прокачать навыки
пройти обучение по программе
с выполнением тестового задания
с выполнением рабочей задачи
построить план обучения
In 2012, I received a master's degree in applied mathematics and computer science. In 2015, I became a PhD in math. I started my professional career as a programmer in 2013. Since then I have mastere...
110$ / hour
Первое занятие

-5%

5 sessions pack

-5%

10 sessions pack

-10%
More Details
Free test session
Need to find a mentor for you
Leave a request — Solvery team will find you a mentor in 72 hours