Find mentor to learn
.NET Core
Learn twice as fast with the Solvery mentors
Formulate a goal
Choose a mentor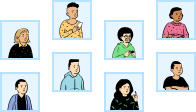 Get to know your mentor
Solvery offers a free 15 minutes call so that you can get to know your mentor, discuss your goals and questions.
More about classes
Study with your mentor
And achieve your goals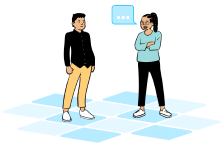 Choose among 3 mentors
18
Sessions
complete
10 years in IT, 5 years in frontend. Fullstack JS/.NET Ronin, Typescript & ReasonML enthusiast. Type theory & compilers wannabe.
48$ / hour
Первое занятие

-20%

5 sessions pack

-5%

10 sessions pack

-10%
More Details
Free test session
9
Sessions
complete
Поможет
Middle
Junior
разобраться с проектом
прокачать навыки
подготовиться к собеседованию
составить карьерный план
Has experience in Finance, HR and education domains. I has been working as teamlead, has experience of pre-sales and project estimation. I work with .net and Angular. If you need help with backend de...
7
Sessions
complete
Поможет
Senior
Middle
обучающимся самостоятельно
с выполнением рабочей задачи
составить карьерный план
прокачать навыки
разобраться с проектом
подготовиться к собеседованию
пройти обучение по программе
построить план обучения
🚩 Main focus: Architecture, APIs, integrations, SRE, user lifecycle, and problem-solving. ⚡ Microsoft Certified Trainer, Microsoft Certified Professional. ☑ Prefer to work in self-organizing Scrum te...
96$ / hour
Первое занятие

-25%

10 sessions pack

-10%
More Details
Free test session
Need to find a mentor for you
Leave a request — Solvery team will find you a mentor in 72 hours