All mentors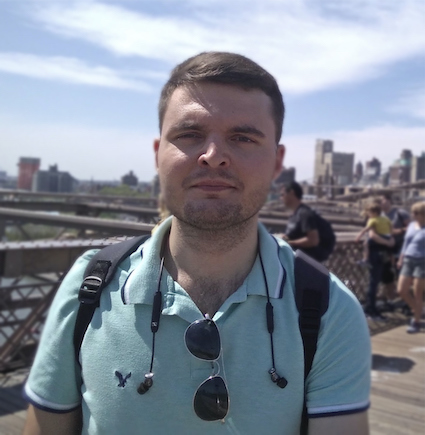 Free test session
Study price
Extra services
Remote project review
Depends on complexity
Eligible for payments via wire transfer
How it works

?
Roman Tishchenko
Philadelphia, United States

/

GMT-05
55
Sessions
complete
I have been designing and developing cloud (and not only) infrastructure for various high-load projects for companies from all over the world for over 12 years. Work immigration is my hobby :) Started from Russia, I had been working several years in Poland and now I'm based in the USA. Every day I work with the most advanced technologies such as AWS, Kubernetes, Docker, Terraform and Ansible. I have extensive experience in building efficient and reliable CI&CD pipelines for code delivery using a variety of top-notch tools. And of course, I also carry DevOps mindset in the masses. — Certified AWS Solutions Architect Professional — Certified AWS Security Specialty — Certified AWS Solutions Architect Associate — Certified AWS Business Professional — Certified AWS Technical Professional — Certified AWS Cloud Economics — Certified Microsoft Azure Administrator — Certified Kubernetes Administrator (CKA) — Certified Hashicorp Terraform Associate
🤝
Can help with
Help you either starting AWS journey or enhancing your existing cloud infrastructure utilizing infrastructure-as-a-code approach through Terraform.
Explain how to start getting benefits from Docker and move to Kubernetes efficiently.
Share all best practices related to building reliable and smooth CI&CD pipelines using best available tools.
Teach you how to love Ansible and become a guru of configuration management.
Ready for a new career step? I had passed 100+ interviews for two years with companies from all over the world. And now keep interviewing engineers myself on weekly basis. I guess you could imagine how many secrets I could share :)
Interested in work immigration? I'd be glad to chat about that and tell you most important things you need to take into account to succeed. This is easier than you may think.