All mentors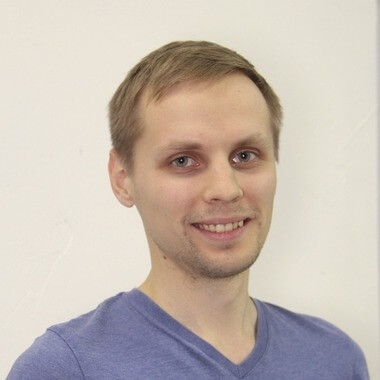 Fully booked
Study price
Extra services
Remote project review
Depends on complexity
Eligible for payments via wire transfer
How it works

?
Dmitry Shurov
Moscow, Russia

/

GMT+03
Software Engineer, Pipeline Technical Director — FABLEfx
26
Sessions
complete
I am a professional developer since 2012. I've been programming in Python for more than 8 years and will be glad to help you master the basics of this language and delve into more complicated topics of software development, such as software architecture, design patterns, microservices, as well as share my experience in developing commercial projects and talk about the difficulties and pitfalls of creating complex software products. I'll be glad to hold for you a code review or a paired programming session, and also help you to implement your project. I'll tell you how to prepare for an interview and write a resume. Please get in touch with me, I'll be glad to help you!
🤝
Can help with
Поможет
новичкам
обучающимся самостоятельно
прошедшим курсы
Junior
Middle
разобраться с проектом
прокачать навыки
собрать портфолио
подготовиться к собеседованию
с выполнением тестового задания
пройти обучение по программе
с выполнением рабочей задачи
составить карьерный план
I would be happy to help with general programming issues such as software architecture, design patterns, clean code, as well as back-end development and computer graphics development.
I will help you with the development of microservice architecture.
I would love to look at your code and give advice on how to improve it.
I will do a code review in Python.
I will hold a session of pair programming.