К списку менторов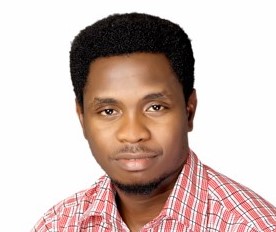 На бесплатное занятие
Стоимость занятий
Часовое занятие с ментором
Пробные 15 минут
Бесплатно
Возможна оплата через юр. лицо
Как проходят занятия

?
Charles Allison
Port Harcourt, Нигерия

/

GMT+01
I'm a software craftsman and with almost a decade in software development, I've worked on desktop, monolith web and micro services apps using docker and led software teams with amazing success stories. I also love to break down complex concepts into simple and understandable stories and have recorded 99.9% success rate from students taught by me.
🤝
С чем могу помочь
Software Developer Career Advice
Java, C#, Python, Code Review, Unit Testing
Spring Boot, JavaFX
AWS Cloud Solutions and Serverless
Databases (SQL, NoSQL)
Microservices, Nginx, Docker
Node.js
💻
Резюме
January 2008 — January 2009
Piracle Tech — Full Stack Web Developer
🤟
Проекты
Developing Lambda Functions in AWS
This project was my entry into serverless technology/architecture using AWS Lambda. Written in Python, this project implements a simple site visitor counter using Lambda functions, DynamoDB, API Gate way, Route 53 and CloudFront, Amazon's CDN
In order to understand the SparkJava framework, I decided to get my hands dirty by building a simple gift card service using SparkJava framework with Freemarker template engine.
A simple Node.js that fetches weather report based on location entered by user. I usually use this project to teach server side development with Node.js
🎓
Образование
NIIT
Software Engineering