Find mentor to learn
Haskell
Learn twice as fast with the Solvery mentors
Formulate a goal
Choose a mentor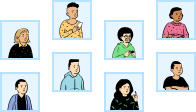 Get to know your mentor
Solvery offers a free 15 minutes call so that you can get to know your mentor, discuss your goals and questions.
More about classes
Study with your mentor
And achieve your goals!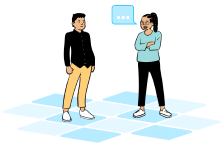 Choose among 1 mentor
Developer of bioinformatics software — BIOCAD
A sociable person who helps everyone in any endeavor. I have been programming and doing research since I was 14 years old. Study in Korea, KAIST. Went to Germany for an exchange. Develop websites.
Need to find a mentor for you?
Leave a request — Solvery team will find you a mentor in 72 hours!